25 years and lookin' cuter every day...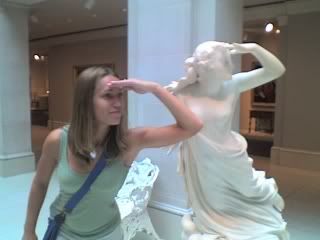 This was taken at the Art Institute. I've been having some problems getting photos sized correctly AGAIN...so it will take a while to get what I'd hoped to include in this thread and some things I'd hoped to include just can't be included. [sigh!]
I'm pretty sure No. 2 took this photo from the balcony of the Aquarium. She took them with her cellphone; not bad, IMO. Speaking of the Aquarium, here's a photo of a Leafy Seadragon. These were SO Kewl! They swim vertically, and if you didn't KNOW they were sea creatures, you'd think they were plants.
Here's another one from the Art Institute. No. 2 was trying her hand at photographing my head inside some Native American headgear. I thought it came out pretty good.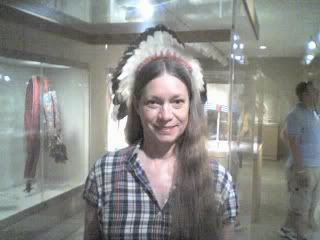 Spent one evening down at Navy Pier; that was fun. No. 2 caught the sunset behind the flags there: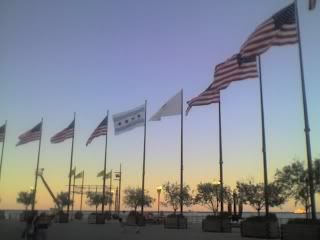 We had a lovely evening for a sail on Wednesday evening last week; didn't go sailing with son and Silly-O over the weekend; had other plans. J caught a nice photo of No. 2 captaining the sailboat: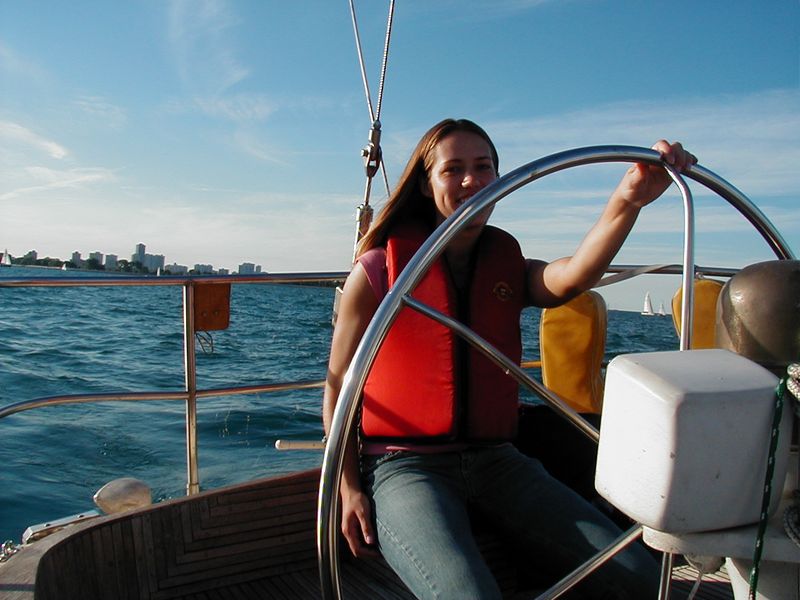 Lastly, we ALL spent quite a bit of time in Millenium Park the past week. No. 2 took some pictures of us through the Cloud Gate, but she hasn't sent them to me. The Crown Fountain was a hit with us, though. It's fun because you're dressed when you run into it, IMO.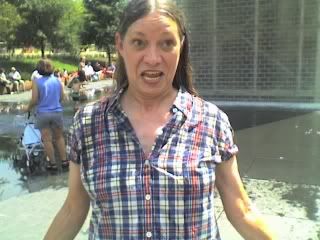 Hope your B-Day was fun, No. 2! You sure provided ME with some laughs. Feel free to blog more photos from your phone. We're missing a whole lot of frog pictures, I think.