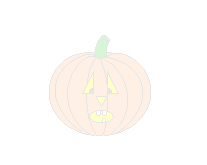 Only a few days left until the "spookiest" night of the year. Looking to hear what kooky costumes anyone is coming up with. I'm going to be a devil.
Pretty typical, but wanted to find a costume that I would be comfortable while working at the bar. We're having a raffle, a costume contest, and a few bands. Should be a really good night at the bar.
We've had some fun around the apartment with the costumes. For some reason my roommate has an obsession with buying wigs. We've had some fun trying them on and wearing them around the apartment.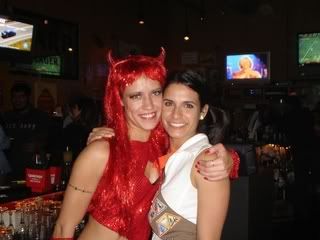 I must say I could not have found a more fun roommate. We're both weird and we never seem to cross the line with each other. We both get it.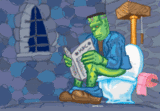 Anyways, not too much to report here except that my car recently decided to stop starting. I still have to get that fixed, but since it is right before the weekend I have so much work lately that the car may have to sit until Tuesday. Luckily, my dad seems to be a collector of cars and usually has one to spare. I'm also going to see if I can get a pic of my latest pumpkin carving and send it to Mom. Hopefully she'll be able to put it up on the blog.
Hope you all have a Happy and Ever-so Spooky Halloween!!!!