Astrid's 1st year birthday was held here yesterday. Fortunately, it was the ONE day where milder weather allowed folks to get around easily outside. We'd had ice storms followed by snow the past week. We're even scheduled to have more snow today and even more this week. This is NOT normal weather for Texas. Her birthday is tomorrow, but Em says her birthday will always be Superbowl Day (as it was when she was born).
She started off by showing Grandpa Blue "her" room.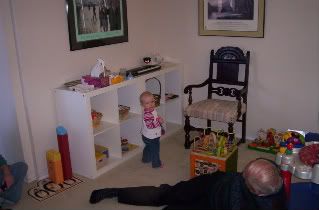 No. 1 was looking exceptionally cute, I thought.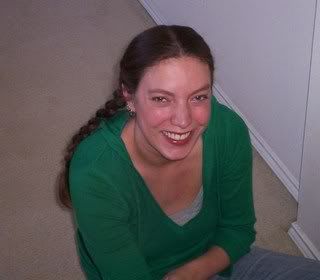 She helped open the birthday gifts while daddy took pictures. The popper was my gift to Astrid. Em made it clear that it was to go home with her, but that was the plan all along.
We had lunch before dessert and most everyone wore silly hats. As expected, Astrid didn't like the feel of the hat.
Ba Ba Blue (her other grandmother) made a lovely centerpiece that was also fun to play with.
Took me two days to get the cupcakes right (never trust a recipe!), but they came out tasty and even pretty good looking after some research. With healthier eating/less sugar in mind, I made whole wheat carrot cupcakes with a whipped cream/cream cheese frosting. Ba Ba Blue brought ice cream which Astrid thought much too cold to eat. She thought the cupcake was fun, though, and even good enough to eat.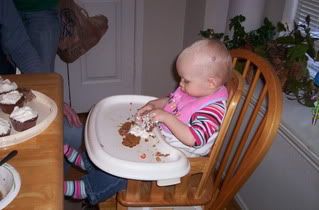 We did a little reading of one of the new books, but there was SO MUCH TO DO and so little time.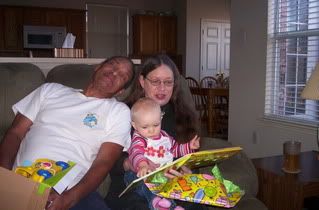 Grandpa Blue helped out with new puzzles and other toys.
She's a lucky girl with two sets of grandparents who love her and regularly spend time with her.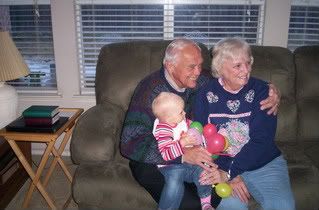 Never thought I was the type, but I'm really enjoying this gig as Mormor.