No. 1 came with Ekans tonight to "charm" the trick-or-treaters.
She did a "pet the snake and get a piece of candy" hawk. lol.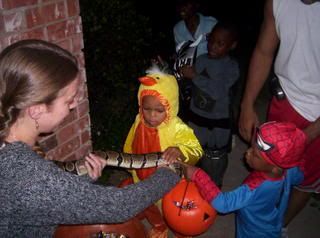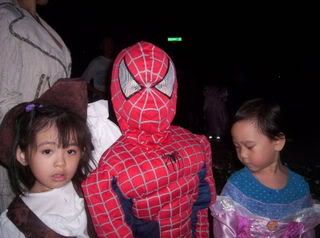 Angelina Jolie as a child showed up at my doorstep so cute that I took 2 photos of her.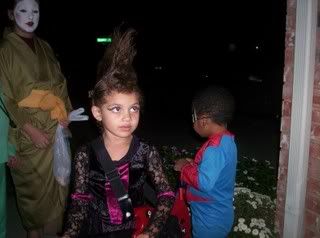 I'd say we had 100 kids this year; could have had more adolescent interlopers had we left the light on longer, but we were down to the last bag and a half of three musketeers (which are always saved for last because Em and No. 1 love them), so shut down the operation at 8:51. Em got home from work about 10 minutes after we shut down. He still hurts some, but hasn't had repeats of those spasms. That means life is good.