I was of the opinion that ALL the "belly shots" should be taken next to a friend's giraffe, but I only got two. They don't get bigger if you click on them, so don't bother.
This one came between the two, but stripes always make us look bigger, don't they?

Jump to this week: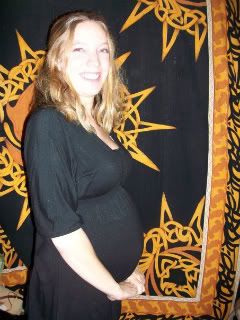 She's due first week of February.