Remember this little girl?
Today, I spent $37 on stuff for her (and ME) at
Thrifttown
.
The place totally rules, IMO. Went abolutely CRAZY over the cuteness of it all. Em said that was "normal" grandmother. I'm not totally convinced, yet wouldn't be able to point to one item that could go back if asked.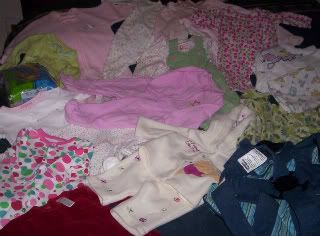 Buy USED!