Interesting to see photos from others showing things I totally missed. Looks Like No. 1 had a similar opinion on the pain involved with hair doodles.
Also, I knew Dave was going to sing a song or two to my daughter on their wedding day, but I missed it.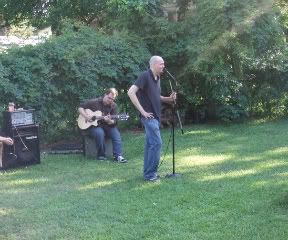 There are several fairly accomplished musicians in this crowd, so there's never a shortage of entertainment when they're around. I was disappointed that we didn't get dance music for that patio area by the lake, yet I can't imagine when we could have squeezed in the time for it. Maybe (like so much other stuff) I just MISSED the dancing part. Heh.
The bachelorette party was, IMO, lots of fun. I'd never been to one before and wasn't even sure I was supposed to be invited to this one. Who invites their mom to watch them act a fool? Kids who know their mom can act a pretty good fool herself.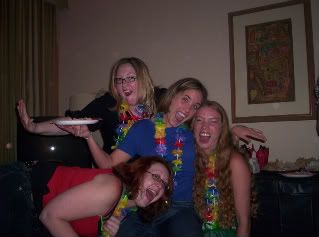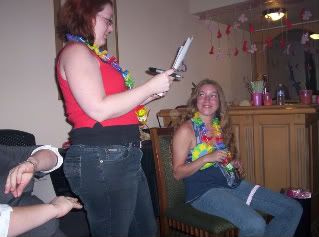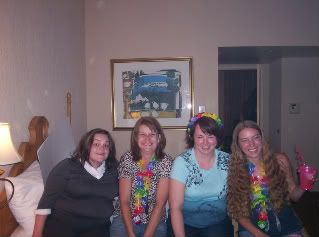 I'm really proud of this next shot. Do you realize how hard it is to capture on film a ring hitting the target with the delays inherent in digital cameras?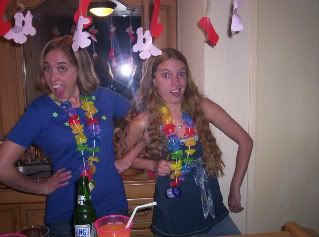 Five of us spent the night at the hotel. They offered a GREAT free breakfast in the morning. Melinda and Evelyn did a wonderful job hosting this event. I can't say enough good things about No. 1's friends. I love them all. As I said before, GREAT people.