Her mom-in-law made a double-layer sheet cake in the theme chosen.
Primary colors: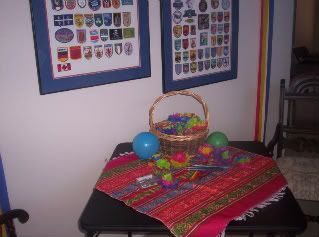 That diaper "cake" was made by the host's mom-in-law.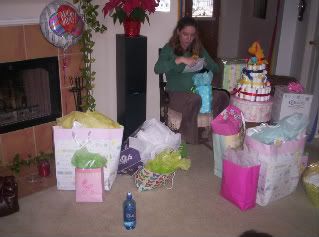 She REALLY got a haul!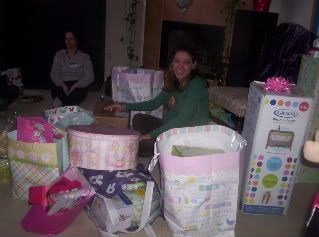 Games were played, food was eaten, friends who hadn't seen each other in a while chatted for hours. The host did a wonderful job and everyone left at the end cleaned up my house, put food away, etc. Another great bunch.
Tired, folks plopped on the couch. No. 1 is the huge frog-like creature.
Almost forgot to include pics of what Diane made. Here's the
ribbon blankey
and
sensory block
. Those of you who sew, cook, garden or are crafty will enjoy joining
Modern Roots
. They're currently having a nice giveaway as indicated on the sidebar.